Art in Paris does not stop at the Mona Lisa! Of course the Louvre is a must-see visit, but there are plenty of gorgeous small museums in the city that are too often overlooked by visitors, many housed in beautiful mansions set in charming gardens and showcasing a dazzling variety of works. Here are a few of our favorites that we recommend you check out on your next visit.
Musée de Montmartre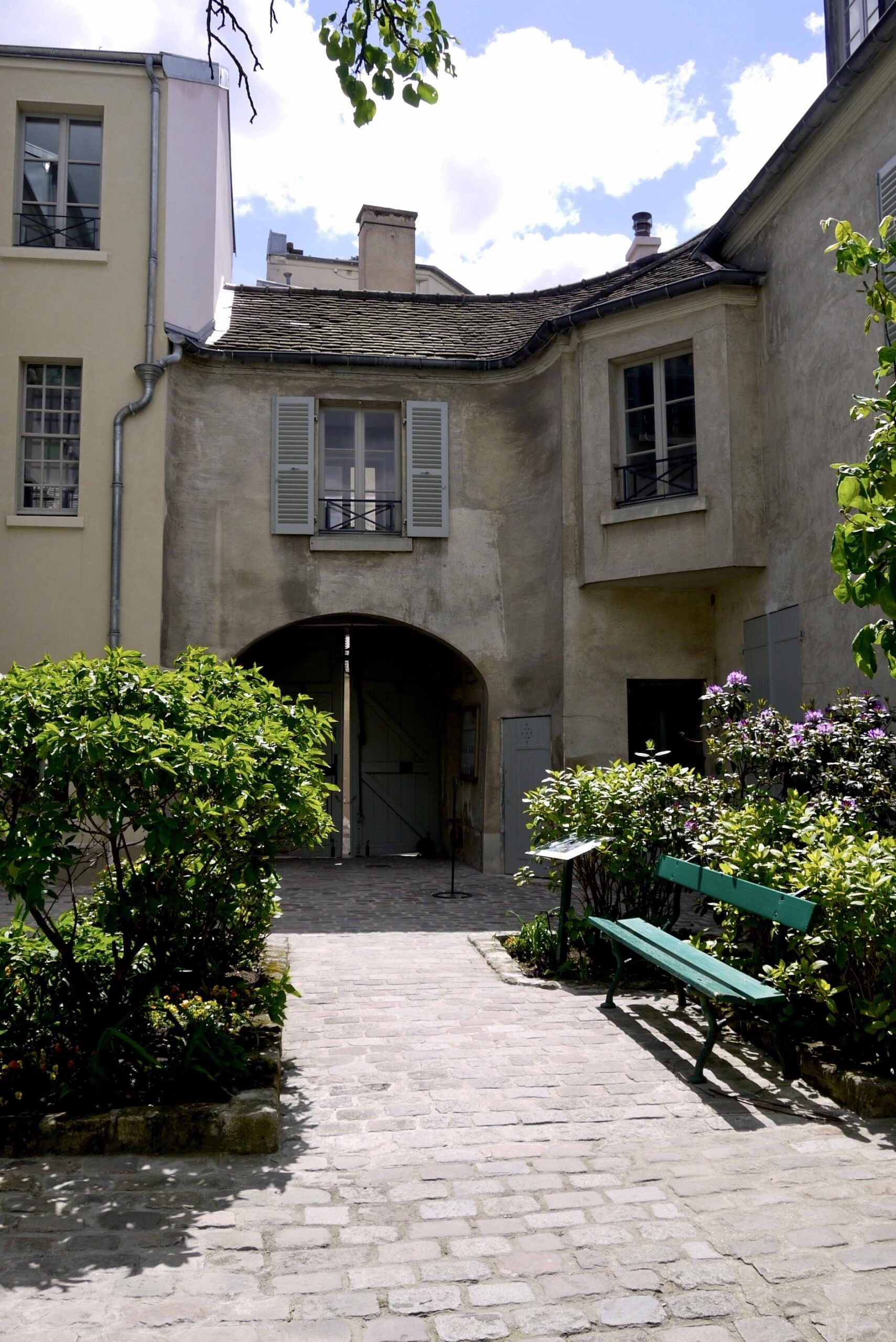 We love Montmartre, and a visit to the Montmartre Museum, set in the oldest building on the Montmartre hill, is well worth a visit if you're interested in the fascinating history of this very special part of Paris.
This small museum is spread over two historic buildings that have been homes and studios to the likes of Renoir, Raoul Dufy, Suzanne Valadon and her son Maurice Utrillo. It now houses a collection of artworks that tell the story of the artistic life of Montmartre – its cabarets, studios, cafés and those who frequented them.
The caretaker's lodge was once home to Père Tanguy; artists such as Picasso, Monet, Renoir, Cézanne and Van Gogh would get their art supplies at his shop nearby. If they couldn't afford to pay him they would give him one of their paintings instead. You can visit Utrillo's studio, which has been reconstructed as it was when he lived there until 1926 with his mother Suzanne Valadon, painter, model and muse.
You are also treated to an up close and very beautiful view of the Montmartre vineyard, and there is a peaceful café in the lovely gardens. The Montmartre Museum is not only a captivating visit, but also a haven of peace and quiet beauty away from the crowds nearby.
Musée de Montmartre, 12 rue Cortot, 75018 Paris
Nearest metro: Lamarck Caulaincourt or Abbesses (be prepared to walk!)
Open daily 10am – 6pm except Tuesdays
Musée de la vie Romantique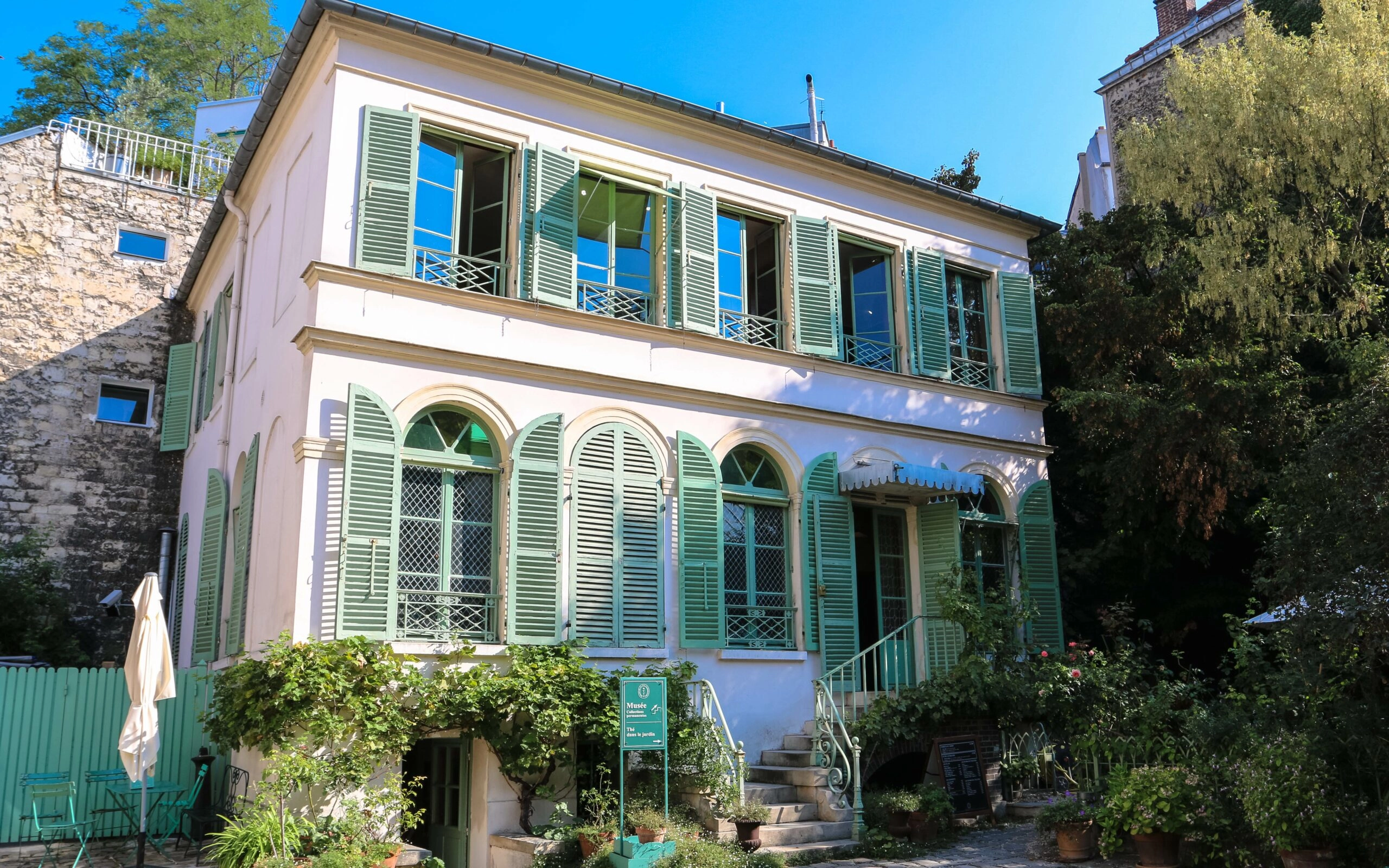 Another of the best small museums in Paris is the lovely Musée de la Vie Romantique, or Museum of Romantic Life. The museum is housed in a gorgeous villa at the foot of Montmartre that was built in 1830 and belonged to the painter Ary Scheffer.
In the 1830s, this neighborhood had just sprouted up and was known as New Athens, the artistic headquarters of Bohemian Paris. Illustrious creative guests visited often: Delacroix lived close by, Liszt would delight small gatherings with his wild playing as would Chopin with his calmer Nocturnes.
After Scheffer died, the house was passed from mother to daughter who continued the family tradition by inviting such luminaries as Tourgenev and Gounod to dinner. In the end the state bought the house and made it a museum destined for all those who love the art of the Romantic era. A visit to this delightful small museum is a step back in time to the late 19th century, the rooms are furnished as they would have been in the period and there are many of Scheffer's artworks along with artefacts belonging to George Sand.
Its tea room, more of a tea terrace set in a glasshouse in a tranquil and beautiful garden filled with roses, is perhaps one of the best kept secrets of the capital and certainly one of the most charming! We love spending time at the outdoor tables in the warm summer months.
Musée de la Vie Romantique, 16 rue Chaptal, 75009 Paris
Nearest metro: Blanche or Pigalle
Open daily 10am – 6pm except Mondays
Musée Carnavalet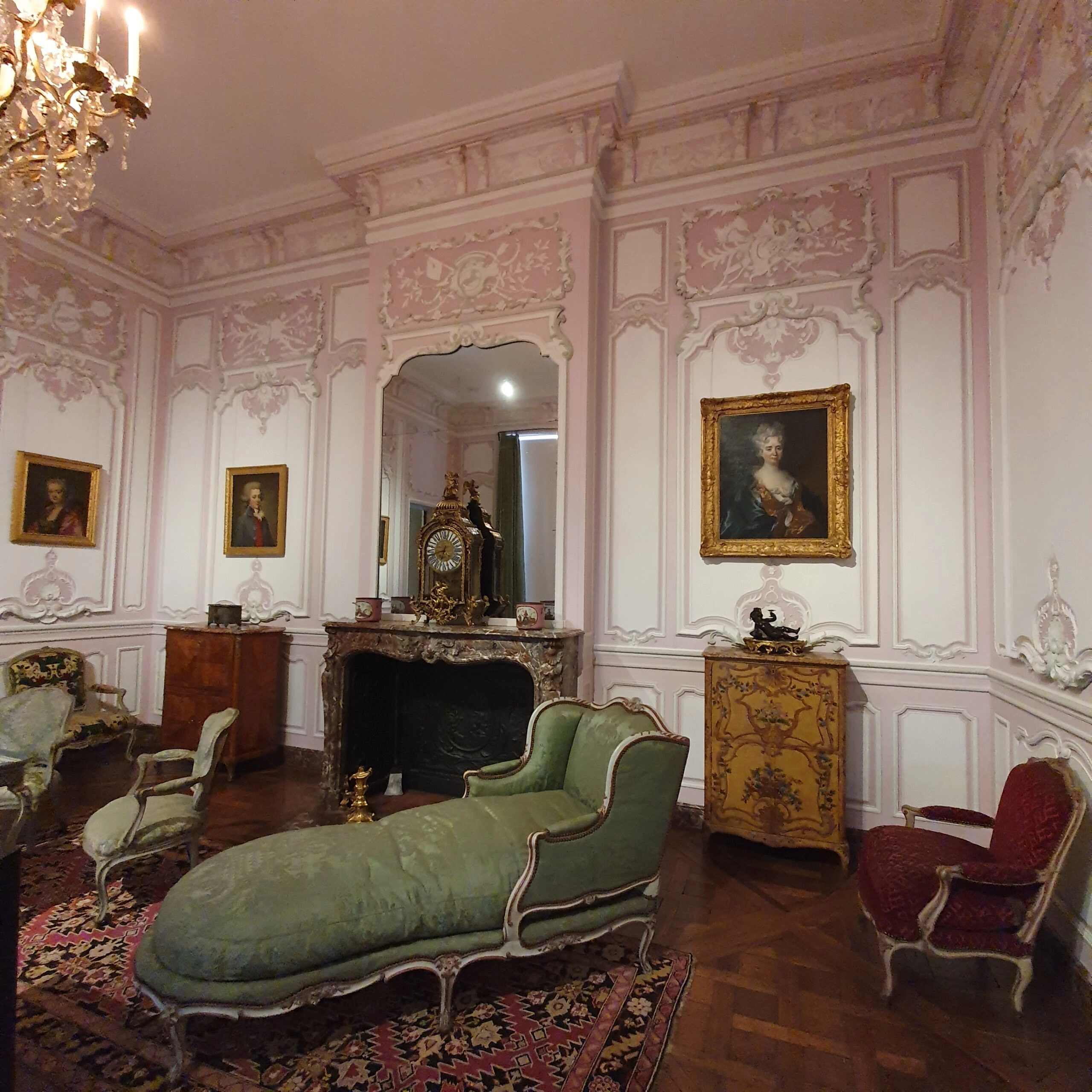 The Musée Carnavalet – the oldest museum in Paris – is dedicated to the long history of our city. This is a great museum to visit with kids! You can follow the rich and varied history of Paris through a fascinating and eclectic series of exhibits from antiquity to the 20th century.
Over 3,800 works are on display, tracing in chronological order how Paris was built and developed over the centuries. From the settling of the very first Parisians, to our changing means of transport and the many and varied developments that have contributed to the construction of Paris in terms of architecture, lifestyle, customs and much more, we see Paris grow and transform before us through the centuries. Period rooms are recreated in their entirety, transporting us back to Paris of years gone by. The museum has been completely renovated and was reopened in 2020 after 4 years of work.
The Musée Carnavalet is set in the heart of the Marais, in a magnificent and typical mansion with lovely courtyard gardens that host a café in the summer months.
Musée Carnavalet, 23 rue de Sévigné, 75003 Paris
Nearest metro: Saint Paul
Open daily 10am – 6pm except Mondays
Musée de l'Orangerie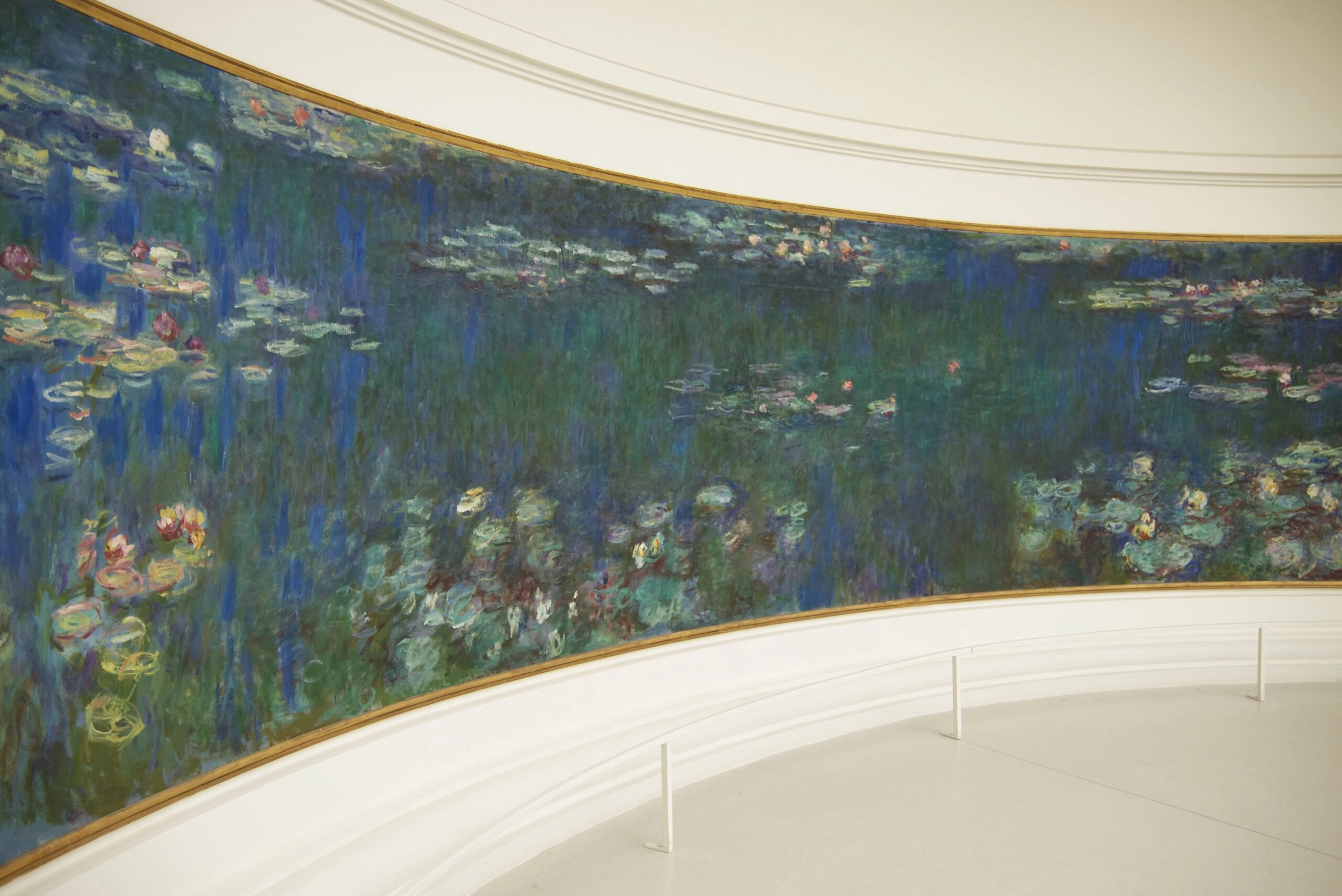 The Orangerie is often described as a jewel-like museum. It's home to a wonderful permanent collection and regularly puts on crowd-pulling temporary exhibitions. It's one of those museums you can go to again and again and never get tired of.
It was built in 1852 to house the orange trees of the Tuileries gardens that surround it, with a glass facade facing south across the Seine river. It was then put to various other uses, as a concert hall, an exam room or to house soldiers on leave from the trenches during WWI, and was finally modified in the 1920's when Monet donated his water lily paintings.
The most spectacular section of the museum are the rooms dedicated to these eight giant paintings known as Les Nympheas – each is 2m by 6m. The paintings were donated by Monet in 1922 and are shown exactly as he wanted them to be, on curved walls in two simple oval shaped rooms full of natural, diffused light that allow the works to surround you on all sides. They have actually been glued to the walls, and stayed in the museum throughout WWII and all the renovation works.
But don't just go for the water lilies! Check out the marvellous collection downstairs, featuring works by Cézanne, Renoir, Utrillo, Matisse, Picasso and Soutine, amongst others.
Musée de l'Orangerie, Jardin des Tuileries, 75001 Paris.
Nearest metro: Concorde
Open daily 9am – 6pm except Tuesdays
Fondation Louis Vuitton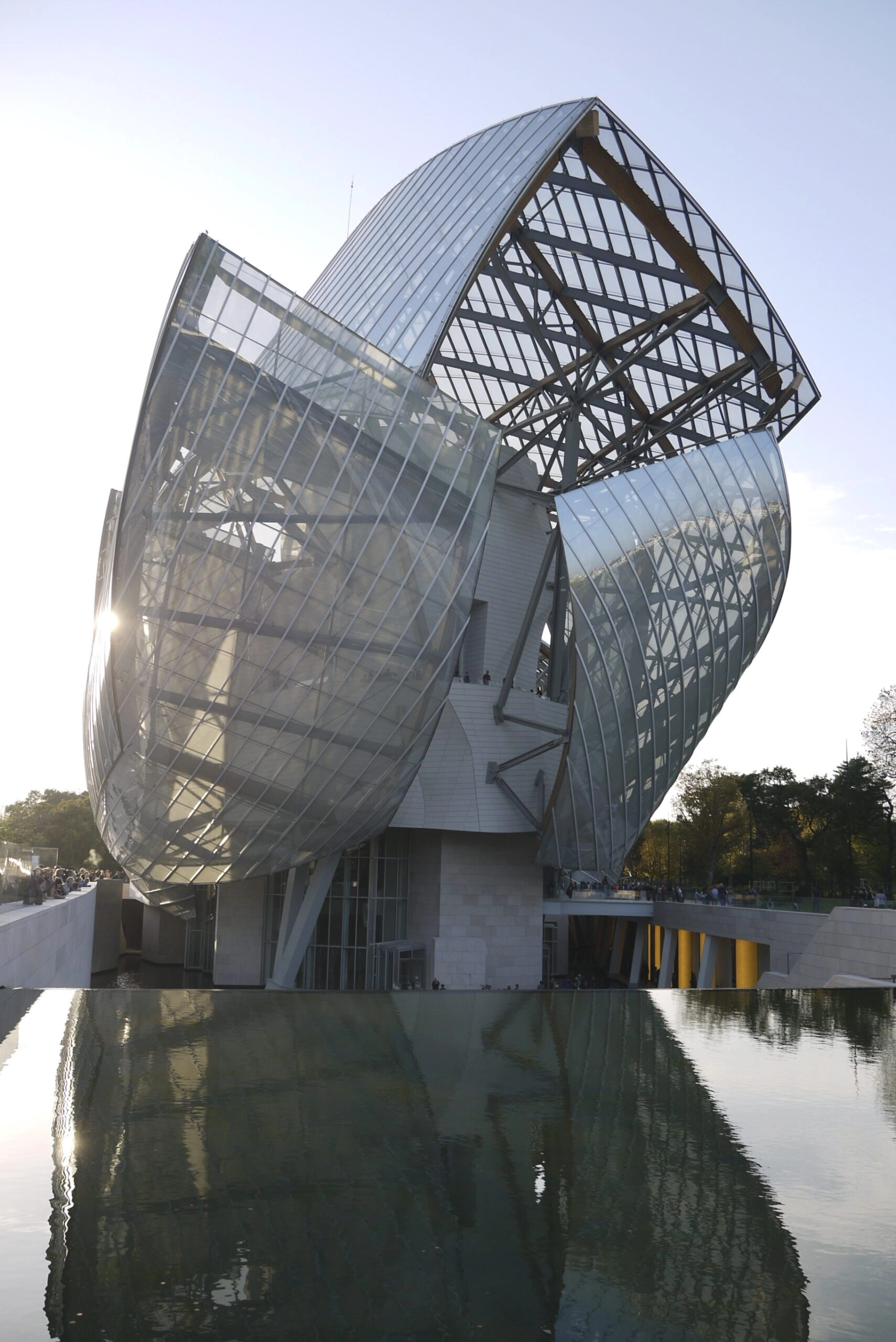 The stunning modern building that houses the Louis Vuitton Foundation is set in the Jardin d'Acclimatation, to the west of Paris in the Bois de Boulogne. Architect Franck Gehry had the ambition to design a magnificent vessel here in Paris, symbolising the cultural vocation of France.
The building is unique, iconic and daring. It takes its place in the surrounding natural environment, between woods and gardens, playing with the effects of light and mirrors. The Foundation is committed to making art and culture accessible to everyone. Throughout the year it presents a series of dazzling temporary exhibitions of modern and contemporary art alongside works from its collection, along with concerts, conferences, dance, performances and debates. There's also a restaurant and a beautiful bookshop.
This wonderful building is a must see in Paris for lovers of art and architecture, a place to visit multiple times if you can!
Fondation Louis Vuitton, 8, Avenue du Mahatma Gandhi Bois de Boulogne, 75116 Paris
Take the metro to Charles de Gaulle Etoile and then the free shuttle bus from exit No 2: Ave de Friedland
Open daily between 8am – 11pm (varies)